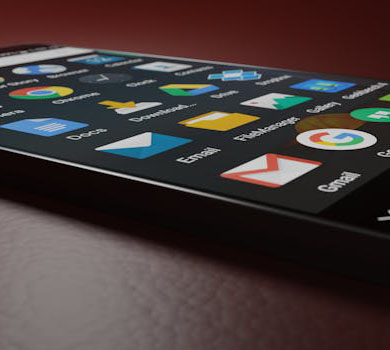 Gsuite (Google Work Space)
Google Workspace Services for Indian & Global Businesses
Welcome to Nissi Infotech your one-stop destination for seamless and efficient collaboration with Google Workspace services. Embrace the power of cloud-based productivity tools designed to elevate your Indian business to new heights. As an authorized Google Workspace partner, we bring you a suite of applications that streamline your workflow, foster collaboration, and enhance productivity like never before.
What is Google Workspace?
Formerly known as G Suite, Google Workspace is an integrated set of cloud-based tools that empowers businesses and teams to work smarter, faster, and more effectively. With an array of innovative applications, Google Workspace simplifies communication, file sharing, and collaboration, allowing you to focus on what matters most - growing your business.
Our Google Workspace Services
At Nissi Infotech we offer comprehensive Google Workspace services tailored to the unique needs of Indian businesses. Our expert team will assist you in every step of the process, from initial setup to ongoing support and training. Here's what our services include:
1. Google Workspace Setup and Migration:
Seamless onboarding: Our team ensures a smooth transition to Google Workspace, setting up your domain, users, and groups with precision.
Data migration: We handle the migration of your existing emails, calendars, and data to Google Workspace, ensuring a hassle-free experience.
2. Customized Domain Email Addresses:
Seamless onboarding: Our team ensures a smooth transition to Google Workspace, setting up your domain, users, and groups with precision.
3. Collaborative Tools for Indian Businesses:
Gmail: Experience secure and reliable email communication with a clutter-free inbox and powerful search capabilities.
Google Calendar: Efficiently manage your schedules, appointments, and events, ensuring better time management for your team.
Google Drive: Store, access, and share files securely in the cloud, promoting seamless collaboration among team members.
Google Docs, Sheets, and Slides: Collaborate in real-time on documents, spreadsheets, and presentations, fostering creativity and teamwork.
Google Meet: Conduct virtual meetings and video conferences with ease, connecting with your team and clients from anywhere in India or beyond.
Google Chat: Instantly message team members, facilitating quick and efficient communication within your organization.
4. Security and Compliance:
Data security: Google Workspace offers robust security measures to protect your business data from unauthorized access and cyber threats.
Compliance: Rest easy with Google Workspace's compliance certifications, ensuring your business adheres to industry-specific regulations.
5. 24/7 Support and Training:
Our dedicated support team is available round the clock to address any queries or issues you may encounter.
We provide comprehensive training to ensure your team maximizes the potential of Google Workspace tools, making the most of their features.
Why Choose Nissi Infotech for Google Workspace?
Expertise: As a trusted Google Workspace partner, we have extensive experience in deploying and managing Google Workspace for businesses across India.
Personalized Solutions: We understand that every business is unique. Our services are tailored to meet your specific requirements, ensuring the best fit for your organization.
Seamless Integration: Our team ensures a smooth transition to Google Workspace, minimizing disruptions to your daily operations.
Reliable Support: We are committed to providing prompt and reliable support whenever you need assistance, empowering your team to work efficiently.
Unlock the true potential of your Global business with Google Workspace by Nissi Infotech . Embrace collaborative work tools, enhance productivity, and elevate your organization to new heights. Contact us today to get started on your Google Workspace journey!