Transport and Travel Management Software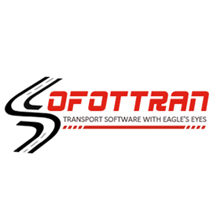 Sofottran-travels and
transport management system
is exclusively developed for Travels and passenger transport companies.
Highlights of Sofottran are:-
Vehicle master - Vehicle Master is used to enter the vehicle details like Vehicle type, Vehicle code, Registration no, Purchase date, EMI date etc. Here we can also add the maintenance schedules.

Vehicle service schedule - Vehicle Service Schedule is used to create the different service trip schedules of the vehicles.

Vehicle daily entry listing - It includes the details like Vehicle No, Date, Service No, Trip collection, Driver Name, Helper name, Fuel details, Trip Expenditure etc.

Admin/income listing - daily attendance of employees

Reports - Different Reports are available like Vehicle Daily entry report, Vehicle maintenance report, Admin Exp / Inc report,Voucher Report, Payroll Report Etc.
Please visit our website to know more details
"Sofottran"
today