Online Project Management Software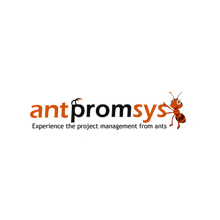 This is a staff, task, management system various jobs are allocated to various staff who is working on which project? When was the project started? When it will be completed?
Check at any given time, the complete status of jobs allocated to staff/employees which job/task is in which stage? Why there is a delay, which is free so that the new project can be allocated? Which job should go to next department after completion of task in one department?
Quantify the amount of time taken for each task before start,

Allocate the minute jobs to various team members,
Re-allocate the project in case of staff on leave or on emergencies.

Track if anybody is taking more than the already agreed /allocated time.


Save on project completion cost

.

Save money "Become profitable company" Introducing the Ant Promsys.com