Logistic Management Software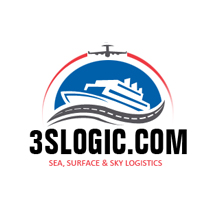 >Logistics is the part of supply chain process that plans, implements, and controls the efficient, effective flow and storage of goods, services and related information from the point of origin to the point of consumption in order to meet customers' requirements.
3slogic software has been developed mainly for the
logistics companies
who have problem in managing their daily operations via air, sea and land. For any logistic handling company it is essential to implement logistic inventory management software for a firm's competitive strategy and revenue generation.
Airways Modules:
Create airways code details
Airport names
Create different measurements and its short name
Types of charge
Currency details of all the countries
Shipper's details
Debit invoice and delivery order and more..

Roadways Modules:
Vehicle's detailed report

Driver & cleaner details

Vehicle route details

Load details

Hire amount details

Payment details

Broker Details

Vehicle Periodic Maintenance

All Other Needed Reports and lot's more..
Seaways Modules:
Creating contact details of notifier

Details of delivery agent

Shipping charges

Create port names

Destination

Details of vessel

Contact details of the shipper's

Trade details

Contact details of the consignee and more..
Our software functionalities can track your operations, whether the right goods or services sent to the right place, at the right time, and in the desired condition, while making the customer happier.
We believe that if you purchase our
logistic software
, your objectives would be accomplished no matter whatever else happened.